Geotechnics & Groundwater Surveys
2D Geoelectrical Imaging for Geotechnical and Hydrogeological Investigation
GEO EXPLORATION TECHNOLOGIES has distinguished experience in performing 2D geoelectrical imaging and maintains newest geoelectric equipment.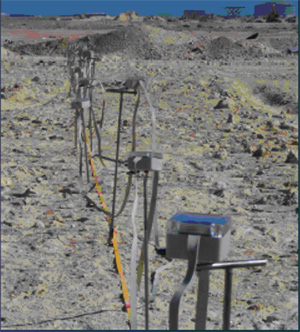 Multi-Electrode  measurement principles
Method
The 2D geoelectrical imaging method is used to acertain the subsurface resisitvity distribution within profile sections up to depth of maximum 100-200m.
Data acquisition is performed by using multi-electrode configurations along profile lines. Thhereby the "intellegent" electrodes are automatically steered to combine different current injection points (A, B) and voltage measuring (M, N).
Data processing and 2D inverse modelling leads to the resistivity result which provide the basis for geological interpretation.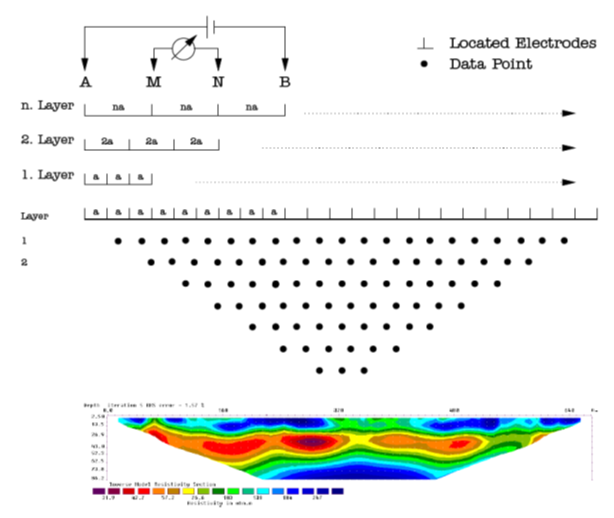 Multi-Electrode measurement principle and results of 2D inverse modelling indication resistivity along a 2D vertical profile section