References
Successful commercial application of BEAM® is realized since 2000. In total 74 international TBM tunnel projects with a total length of more than 300 km were accompanied driving in hard rock, soft ground as well as in mixed ground till April 2019.
Following some selected references in different geology and countries.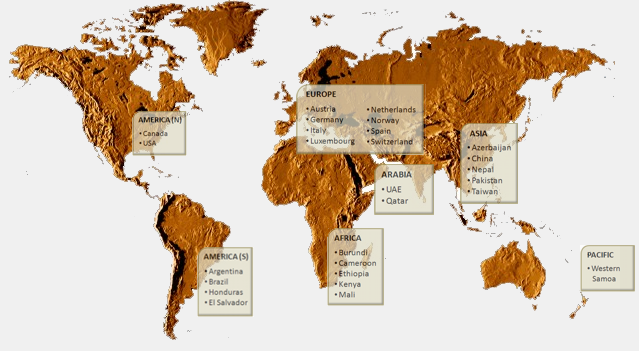 United Arab Emirates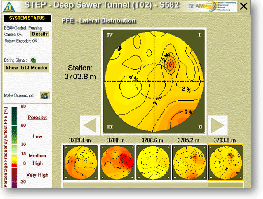 5 EPB-TBMs Herrenknecht, each Ø 6.34 m


Geology: dolomitic mudstones/ claystones, siltstones, gypsum, silt, clay


Exploration targets:   water-bearing cavities and karst zones of increased permeability
Brazil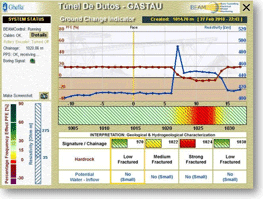 DS Gripper TBM Wirth, Ø 6.3 m


Geology: gneisses, granite, diabas dykes


Exploration targets: water-bearing fault and fracture zones
Italy

4 EPB-TBMs Herrenknecht, each Ø 6.7 m


Geology:  gravel/sand, clay/silt and pyroclastics


Exploration targets:  water-and air-filled cavities, archaeological remains


Spain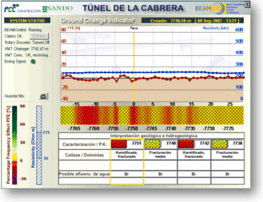 DS-TBM Herrenknecht,, Ø 9,50 m


Geology: limestones and dolomites


Exploration targets: detection and location of water-bearing zones/ karst zones and cavities.
Italy

EPB-TBM Herrenknecht, Ø 15.55 m


Geology: unconsolidated weathered complex ophiolitic geology with nappe structures


Exploration targets: fault zones, differentiation between arenitic and argilitic/pelitic lithology
Canada
Qatar
Italy

France
Saudi Arabia

Panama

Ethiopia
Greece
Switzerland
United Arab Emirates
North America

South America
Germany

Iran

Sri Lanka
China
Spain
Contact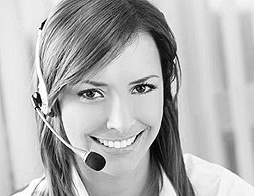 Should you need any further assistance, please feel free to contact us by phone or via e-mail

.
If you would like us to provide you with a quote, our form will make the queries simpler for you.

Quotation - BEAM questionnaire