ORESCAN

Introduction & Method

Case Example
Prospecting and Imaging of Ore Minerals and Graphite Resources
ORESCAN® is an innovative helicopter-borne passive seismo-electromagnetic exploration technology which provides detection and 3D imaging of ore mineral and graphite accumulations.

GET as the technical owner offers the full range of geophysical services comprising data acquisition, processing, 3D modlling, interpretation and reporting.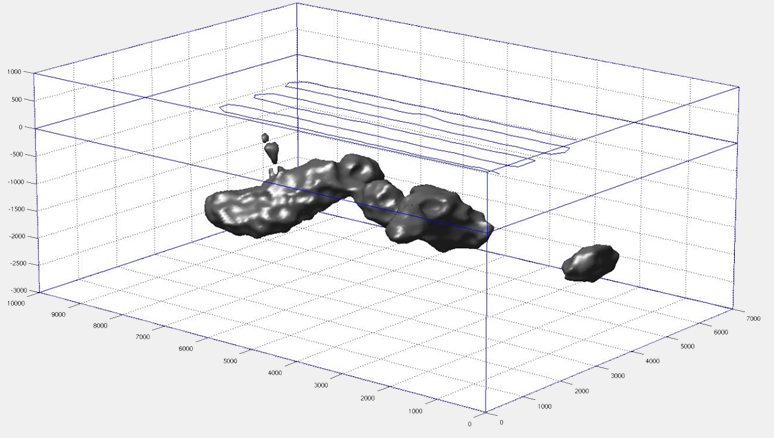 e.g. 3D plot: Ore deposit in a depth of about 300m
Airborne Seismo- Electromagnetic Method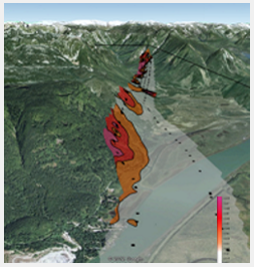 ORESCAN measurements by helicopter in rough terrain in the Canadian Rocky Mountains since 2012

ORESCAN is based on empirical results obtained over ore mineralisations, where it is found that spectral electromagnetic (EM) signals within certain low frequency (LF) narrow bands are largely raised, more than several decimal powers as compared to rocks without ore enrichment.
Hence, an ORESCAN survey enables the discrimination between presence and absence of ore/graphite occurrence comprising lateral and spatial distribution as well as a relative characterization regarding the concentration potential.
The method is directly responsive to the free electron density and quantity of ore minerals, an unique ability not available by conventional EM and other geophysical techniques.
Advantages & Features

Summarized following informations are provided:



Differentiation between presence or absence of metallic ore and graphite deposits

Identification of ore and graphite, but no differentiation between different kind of ore minerals and graphite.



Determination of the Ore Concentration Potential (OCP) as a relative quantity



3D visualisation of results with depth isoline plots of core anomaly zones

ORESCAN opens a wide range of highly beneficial usage for the mining industry, from frontier exploration to mine extensions, from prospect derisking to optimization of drilling placement.


Survey Method


Case Example - Germany
Onshore Exploration

Case Example - Canada
Onshore Exploration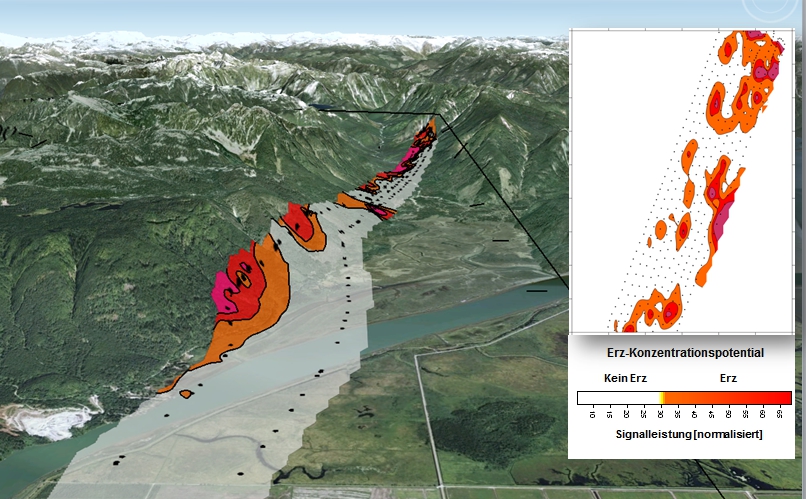 In co-operation with the well established Canadian specialist Precision GeoSurveys several helicopter-borne surveys were performed since 2012.

Deliverables
Data acquisition (helicopter-borne):


Continuous automatically measurement of the electromagnetic field


Low and slow survey flights


Survey line spacing 50 to 100m

Data processing:


Signal analysis


3D inverse modeling

Data evaluation and visualisation:


Overlay contour plots comprising 3D informationen about depth and source signal intensity distribution


2D and 3D visualisation of results

Final report:


Geological interpretation of geophysical results referring the ore/graphite occurence potential with depth estimation
Advantageous & Features

Efficient de-risking tool


No geographical / surface / infrastructure
related constraints


No environmental limitations


No need for ground permitting


Quick turn-around from preparation through data acquisition and processing to result delivery with final report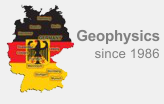 Research & Development
Extraction and analysis of the exceptional ore minerals-associated seismo-EM signals as well as the development of the required survey instrumentation and processing steps were realized in the frame of R&D projects funded by the German Ministries BMU (Environment) and BMBF (Education & Research).in 2006.