Exploration Services

Hydrocarbon Exploration

Ore Mineral Prospecting

Ahead Monitoring for TBM Tunnelling

Metal Objects & UXO Detection /
Kampfmittelortung


Geotechnics & Groundwater Surveys

Innovative Enhanced Oil Recovery

~~~~~~~~~~~~~~~~~~~~~~~~~~~~~~~~~
Gewinnung & Produktion
von
Grünen Rohstoffen und Energie

TRIAS Aquifer Thermalsole Projekt
in Deutschland

Discover With Us The Earth's Resources

!

Since 1986 GET has invested in qualified personal and inhouse-developed practice-oriented high-tech geophysical technologies for target-optimized customer solutions.

GET provides a wide range of services for reliable exploration of resources and objects under the earth´s surface.

Especially our core technologies HYDROSCAN® and ORESCAN® are suitable for cost-effective exploration and imaging of most valuable resources.

BEAM® is the leading technique in the market of real-time ground prediction ahead of the face while TBM tunnelling, applicable at every type of TBM and working properly in any geology.

~~~~~~~~~~~~~~~~~~~~~~~~~~~~~~~~~~~~~
Grüne Wasserstoff- und Lithium-Produktion in Deutschland - Für eine klimaneutrale Umwelt!
Ziel des Projektes "TRIAS" ist die nachhaltige und wirtschaftlich erfolgreiche Produktion und sichere Versorgung insbesondere mit den grünen Rohstoffen Wasserstoff und Lithium, die für eine klimaneutrale Verkehrs-, Energie- und Industriewende sowie zur  Digitalisierung im Rahmen der Dekarbonisierung in zunehmendem Maße gebraucht werden.
Mit modernster Membrantechnologie wird ausschliesslich "Grün" für den privaten, gewerblichen, industriellen und und öffentlichen Sektor produziert, so dass weder bei der Rohstoff- und Energie- bzw. Energieträger-Gewinnung aus den Thermalsolen, noch bei der Nutzung der entstandenen Produkte Treibhausgase wie Kohlendioxid, Methan oder andere Luftschadstoffe wie. Schwefeldioxid, Stickoxide freigesetzt werden.
Kontakt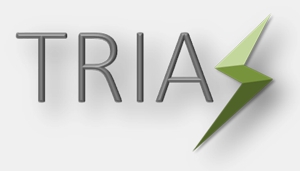 E-Mobilität/
E-Mobility
Klimawandel/
Climate Change
Dekarbonisierung/
De-Carbonisation
Digitalisierung/
Digitisation
Nachhaltige Energieerzeugung/
Sustainable Energy Generation
About us

GEO EXPLORATION TECHNOLOGIES - GET - is a German geophysical service company experienced in exploration of subsurface resources, structures and properties serving numerous national and international projects since 1986.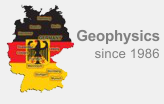 News & Events

Das Aquifer Thermalsole Projekt TRIAS zur
Versorgung mit Grünem Wasserstoff
und Grünem Lithium aus Mecklenburg-
Vorpommern, Start im Juni 2020


Die Geo Exploration Technologies GmbH aus Mainz in Rheinland-Pfalz ist Inhaber einer gewerblichen Bergbauberechtigung im 2.441 km2 großen Feld "TRIAS" in Mecklenburg-Vorpommern.
Aufgrund der außergewöhnlich guten geologischen Lagerstättenverhältnisse im TRIAS-Gebiet könnte Mecklenburg-Vorpommern weltweit zu einem Vorreiter werden für eine nachhaltige Grüne Rohstoffgewinnung auf Basis modernster Technologien und kann hierdurch einen erheblichen Beitrag  leisten für eine klimaneutrale Verkehrs-, Energie- und Industriewende sowie zur Versorgungssicherheit von Deutschland und Europa.
Kontakt


BEAM - December 2020
BEAM system is currently installed at following TBM Projects:
Grand Paris Express/ Extension of Metro Paris
Line 16 - Lot 1 & Lot 2, Line 14 Sud - GC02,
Line 14 Sud - GC03 in France

MUSAIMEER PUMPING STATION
AND OUTFALL PROJECT in Qatar,

DUBAI DEEP STORMWATER TUNNEL
in the United Arab Emirates (UAE),

BRENNER BASE TUNNEL,
LOT MULES 2-3 in Italy,

Extension METRO Napoli Linea 1
in Italy,